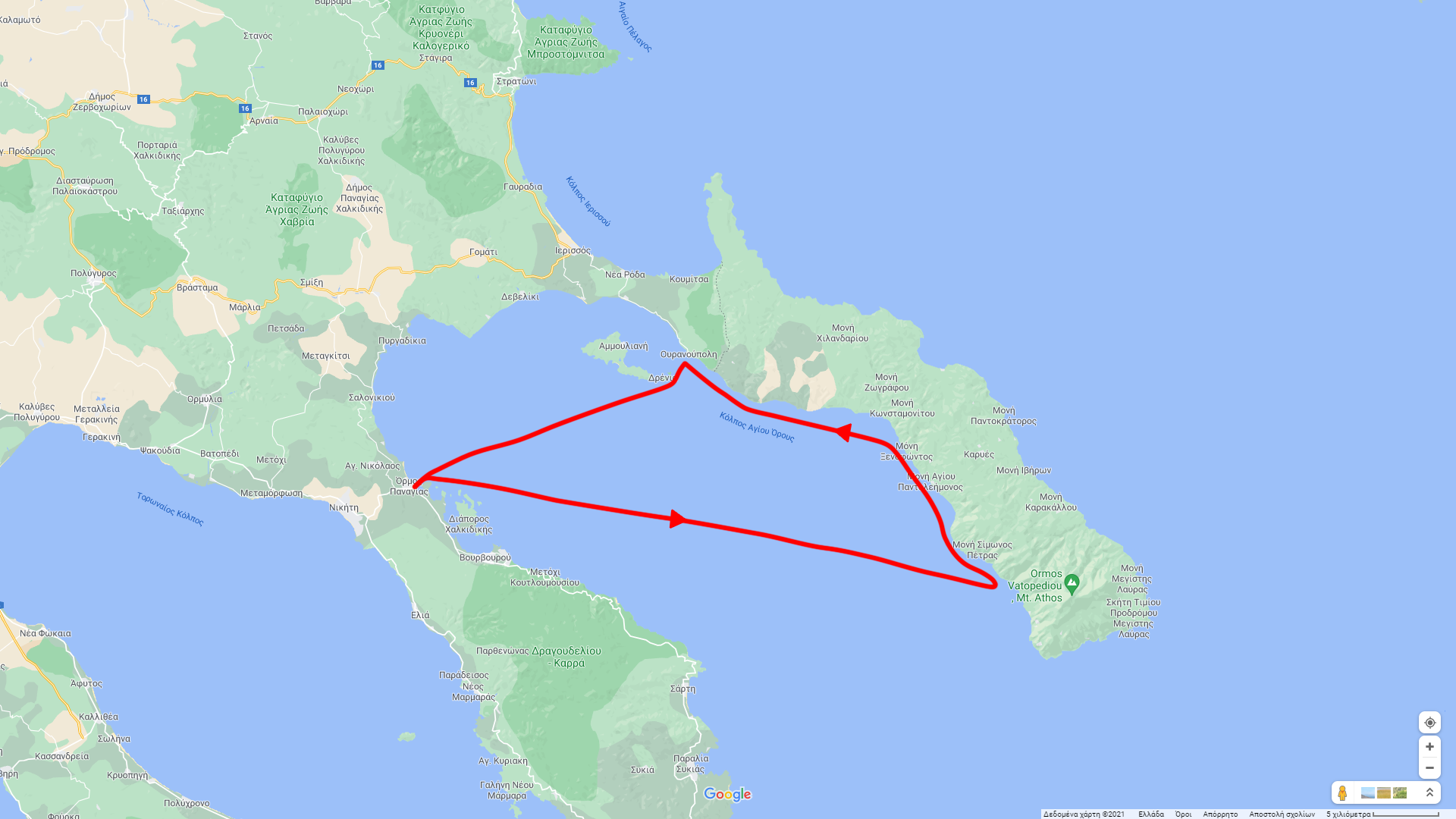 Classic Mount Athos Cruise
Ticket Price: 30 € / adult, 15 € / child (6-14 years), free for babies – children (0-6 years)
Our cruise starts from Ormos Panagias port on Sithonia peninsula at 9:15-9:30 a.m. having as destination the southernmost tip of Mount Athos.
During the tour the passengers of the ship will have the opportunity to see from distance 8 monasteries which are situated on the west coast of Mount Athos.
The ship is approaching 500 meters from the shore, because the authorities forbid to approach closer.
Important information about the monasteries, hermitages and the small shipyards -ports is given by tour guide.
At about 13:30 the ship is arriving at the port of Ouranoupolis, where we will stop for about 1 hour and 45 minutes.
At 15:30 we depart from Ammouliani and return to Ormos Panagias.
At approximately 16:45 to 17:00 the ship arrives at the port of Ormos Panagias.
Departure every Wednesday and Sunday at 9:15-9:30 from Ormos Panagias' port.
Ticket Price: 30 € / adult, 15 € / child (6-14 years), free for babies – children (0-6 years)
Holy Monasteries:
Holy Monastery of Agios Pavlos
Holy Monastery of Dionysiou
Holy Monastery of Gregory
Holy Monastery of Simon Petra
Holy Monastery of Xiropotamos
Holy Monastery of Agios Panteleimon
Holy Monastery of Xenophon
Holy Monastery of Docheiariou