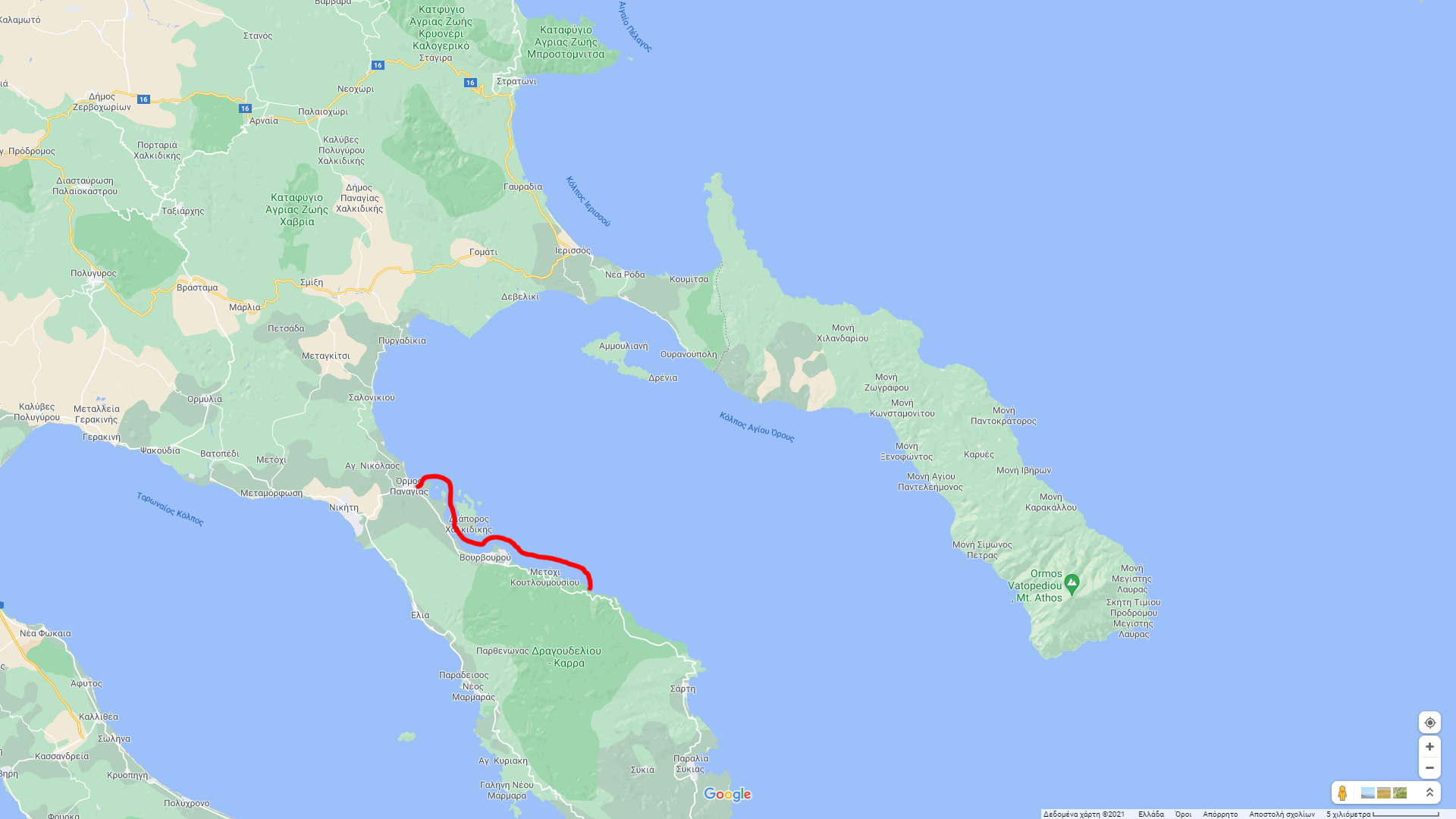 Ticket Price: 30 € / adult, 15 € / child (6-14 years), free for babies – children (0-6 years)
Departure from Ormos Panagias port at 9:15-9:30 a.m.
Arrival at Diaporo – Vourvourou, the famous blue waters beach in 30′ minutes.
Passengers will stay on Vourvourou beach for swimming and sunbathing for 1 hour and 30 minutes (90 minutes). Passengers have the opportunity to get off from the ship either by swimming or by boat.
Return to the ship. The food is served on the ship (soutzoukaki with rice, salad and bread).

Then departure for Robinson Beach. The ship travels very close to the Sithonia peninsula to Cape Achlada and stops for dives from the ship and swimming at Robinson Beach, a beach accessible only by sea.
At Kavourotripes we will stary for about 2 hours.
Departure and return to Ormos Panagias' port at approximately 17:00
Departure every Monday, Thursday and Saturday at 9:15-9:30 from Ormos Panagias
Ticket Price: 30 € / adult, 15 € / child (6-14 years), free for babies – children (0-6 years)